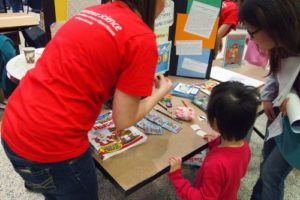 Operation Airways
Operation Airways is dedicated to educating and providing services to the Madison community centered around airway health. We focus on recognizing, treating and controlling asthma and COPD and making sure that patients feel empowered to take control of their overall health. Operation Airways also promotes tobacco prevention and cessation through motivational and informational services, such as middle school presentations on the effects of tobacco and the benefits of staying tobacco-free. We have also created a pharmacist- run smoking cessation program at our local Salvation Army student-run MEDiC clinic. At these events student-pharmacists work alongside a pharmacist preceptor to provide motivational interviewing, lifestyle modification recommendations and possible NRT recommendations if desired and indicated. This new service is an amazing way to not only help patients achieve better lung health, but to also promote the role of the pharmacist in an interdisciplinary care team.
By volunteering at our events, students will gain experience providing education to various age groups of the public, which is an intrinsic role of a pharmacist. They will be able to have hands on experience making recommendations to a provider and documenting in the electronic health record, interacting with patients, and also interacting with peers and pharmacist preceptors.
For more information, please contact Ashley Alter (alter2@wisc.edu) or Sydney Ertz (sertz@wisc.edu).