What are some of the benefits of joining WSPS?
Access to Clinical Links (PSW)
Opportunities to volunteer at the various Community Programs/Operations events
Access to Job Seeker on PSW website
Discounts on ASHP Midyear Clinical Meeting
Daily ASHP Briefings via email
Get the AJHP (Journal of ASHP)
Access to ASHP webinars
Discounts on ASHP publications
Access to CareerPharm (job searching, advice on CV writing, cover letters, and interviewing)
The Journal
PSW Fast Facts
Discounts to PSW conferences which can be used for CE credits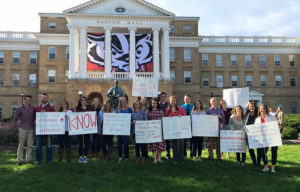 Have questions about joining WSPS? Contact our Membership Chair!
Emily Jaeger
Email: ehjaeger@wisc.edu