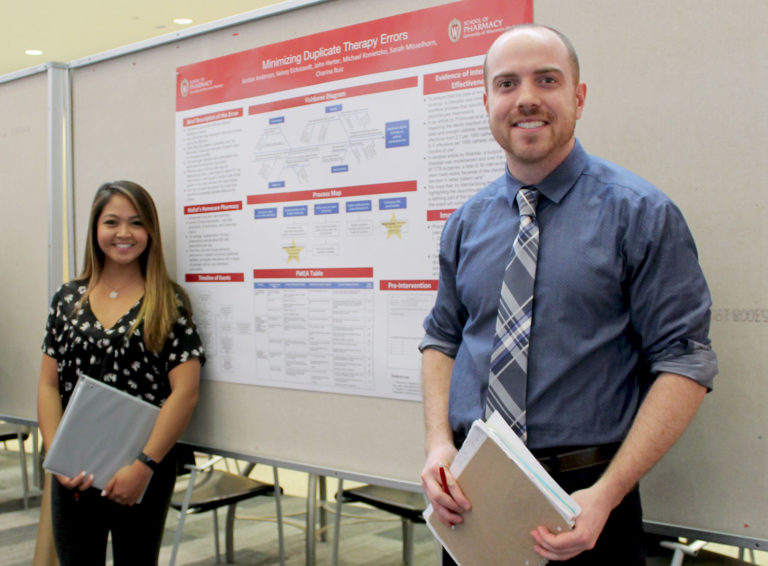 ---
Overview
---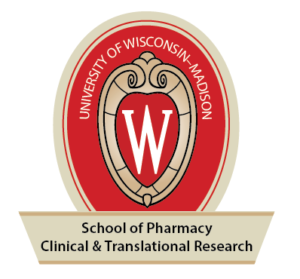 The Path of Distinction in Research awards distinction at graduation for students earning the PharmD degree who conduct mentored research throughout pharmacy school and meet program standards for high achievement in research scholarship. A student who wishes to earn Path of Distinction in Research must complete a project. Path of Distinction in Research projects can be in any area of basic science, clinical, translational, health services, global health or population health research. The student must take substantial independent responsibility for the formulation of a hypothesis, data collection, data analysis and interpretation.
Students who complete the Research PoD are awareded a Research Badge.
This is an accordion element with a series of buttons that open and close related content panels.
Credits and Courses
Required Courses
Minimum Required Credits: 12 credits
699: Advanced Independent Study, 1-3 Credits (all terms)
Note: 699 can be repeated to get required credit
PHM PRAC 769: Clinical Research and Pharmacy Investigation Clerkship, 1-6 credits
Research Opportunity
Participation in an approved research project with a faculty mentor, must include activities such as:

research method/study design
sampling/biostatistics
responsible conduct of research
presentation of findings

Submission of a manuscript to a peer reviewed journal. First authorship is encouraged but not required.
Optional Research APPE
6 credits may apply to the research credit requirement.
Application Information
Cumulative GPA of 3.0 or above.
Applications due by October 1st of DPH-3 Year.
Students must find their own faculty research projects; this is in many ways a self-directed program.
Questions about the Path of Distinction in Research?
Contact:
Mary Hayney, RPh, PharmD, MPH
Professor
Pharmacy Practice Division
mary.hayney@wisc.edu
Phone: (608) 265-4666