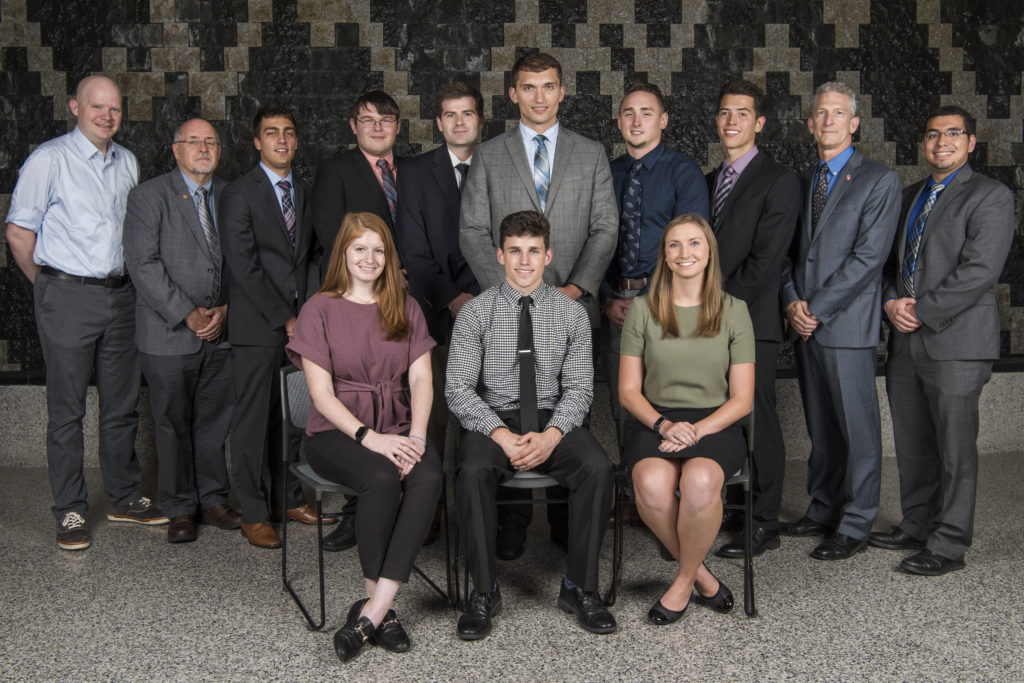 ---
Overview
---
The Pharmacy Operations and Technology Management (OTM) Named Option Program involves a unique partnership between the School of Pharmacy and the School of Business to provided unparalleled student learning opportunities in healthcare leadership and management. The program consists of coursework, experiential, and co-curricular elements to provide students with a holistic experience during the PharmD program.
This is an accordion element with a series of buttons that open and close related content panels.
Credits and Courses
Credit Requirements
12 total credits of courses taken at the School of Business. One course is taken each semester while in the program (DPH-2&3 year). These courses count towards your elective requirement at the SoP. One elective APPE rotation is additionally required. 
Required Courses
6 of the 12 credits are required courses taken in the Fall semesters
OTM 751: Service Operations, 3 credits (Fall)
OTM 752: Project Management, 3 credits (Fall)
Required Electives
6 of the 12 remaining credits are taken as required electives. These are taken in the spring semesters. Students get to choose between courses in these semesters.
MHR 401: Management of Teams, 3 credits (Spring)
MHR 628: Negotiations, 3 credits (Spring)
MHR 722: Entrepreneurial Management, 3 credits (Spring)
OTM/MKT 727: Information Technology in Supply Chains, 3 credits (Spring)
OTM 753: Healthcare Operations, 3 credits (Spring)
OTM 758: Managing Technological and Organizational Change, 3 credits (Spring)
Experiential Requirements
APPE
One Administrative/Leadership/Management focused elective APPE (760)
APPE-RT can be used so long as it is related to Administrative/Leadership/Management
6-Sigma Yellow Belt Training
Administered for free by the School of Business
Applied Learning
The Applied Learning Sessions are excellent opportunities to learn about how your leadership skill-set can be applied within various career opportunities. During Applied Learning sessions, guest presenters discuss their career experiences and various managerial topics in a group setting with current MBA students. We ask that you attend at least three (3) of these sessions per semester, but strongly encourage you to be present in as many sessions as possible.
Students must be in good academic and professional status to be considered.
Applications due in Spring Semester of DPH-1 Year.