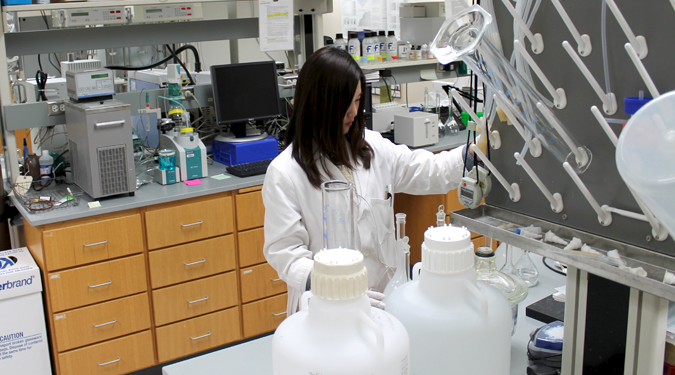 ---
Overview
---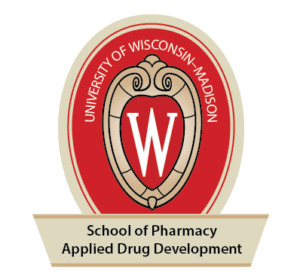 Leaders in the rapidly growing pharmaceutical industry are seeking employees with an advanced degree and real-world experience to fill the skills gap between entry-level and research scientists. The Path of Distinction associated with UW–Madison's Doctor of Pharmacy degree helps to set you on the path to explore careers in the pharmaceutical industry. The program does not appear on the student's transcript, but is recognized by the school as a program track within the PharmD curriculum. This program also gives students the opportunity to continue in the MS in Pharmaceutical Sciences: Applied Drug Development program if desired. The School of Pharmacy partnered with industry experts to develop our custom curriculum, creating a program that provides you with the background and in-demand skills needed to begin your career with an advantage.
PharmD students who complete the ADD PoD are awarded an Applied Drug Development Badge.
This is an accordion element with a series of buttons that open and close related content panels.
Credits and Courses
Credit Requirements
3 courses taken for a total of 8-9 credits
Required Courses
Phm Sci 751:Introduction to Regulatory Practice, 3 credits (Fall and Spring); OR

Phm Sci 757: Survey of the Neuroactive Drug Development Process, 2 credits
Elective Courses
Pick 2 additional elective courses from the following:
Phm Sci 751:  Introduction to Regulatory Practice, 3 credits

Phm Sci 752: GxP (Good Practice):  Working in a Regulatory Environment, 3 credits (Spring)
Phm Sci 753:  Pharmaceutical Economics and Project Management, 3 credits (Spring)

Phm Sci 754: Lifecycle Management of Pharmaceutical Products, 3 credits
Phm Sci 757: Survey of the Neuroactive Drug Development Process, 2 credits
Experiential Requirements
Application Information
Students must be in good academic and professional status to be considered.
Cumulative GPA of 3.0 or above.
Students must submit an application between January 1 and March 1 of their DPH-1 year to be considered for admission.
Questions about the Path of Distinction in Applied Drug Development?
Contact:
Nathan McClain
Program Administrator
2220 Rennebohm Hall
Email: nmcclain2@wisc.edu
Phone: (608) 890-0912