Due to the selective PharmD admissions process, interested students are encouraged to:
Look at the Pre-Pharmacy Handbook
Meet with School of Pharmacy advisors early and often to explore the PharmD program and get valuable guidance about prerequisites, selection criteria, application timeline/procedures, and career opportunities. We recommend that you meet with your Pre-Pharmacy Advisor at least once per semester.
If you're a current UW–Madison undergraduate student, you have access to dedicated, structured Pre-Pharmacy Advising at the School of Pharmacy. Academic advising provides students with opportunities to:
Discuss your interests and goals
Learn about pharmacy career paths and pharmacist roles & responsibilities
Plan your educational program, and monitor & evaluate your academic progress
Locate and integrate resources (academic, co-curricular, wellness) to meet your needs and aspirations
Obtain information about PharmD prerequisites, admissions process/timeline, selection criteria, and tipes for developing a competitive application
Discuss ways to strengthen your application, learn and share strategies to address the admissions criteria
---
Advisors
---
Pre-Pharmacy Advisor
(UW-Madison students)
608-262-6234
2220L Rennebohm Hall
Pre-Pharmacy Advisor (HS & non-UW-Madison students)
608-263-4860
2220F Rennebohm Hall
---
Scheduling a Pre-Pharmacy Advising Appointment
---
This is an accordion element with a series of buttons that open and close related content panels.
High School & non-UW–Madison Students
If you are a high school student or a non-UW–Madison student, please email Lindsey DeCarlo to set up an appointment.
UW–Madison Students
Schedule your pre-pharmacy advising appointment using the Starfish app in MyUW anytime. Any UW–Madison student with any major can access our dedicated pre-pharmacy advising services at the School of Pharmacy. Individual appointments are typically scheduled for 30 minutes. In-person advising appointments are held at the School of Pharmacy in Room 2220, Rennebohm Hall.
Log in to your MyUW
Search for STARFISH 
Click "Add to Home" to add Starfish to your dashboard
Open the Starfish app
Click the menu icon in the upper-left corner
Click "My Success Network" – Amy Zwaska, Pre-Pharmacy Advisor, should be in your connections
If you experience any trouble with the scheduling process:
You can get help with Starfish here.
You can also contact the School of Pharmacy Student and Academic Affairs Office at 608-262-6234 to set up your advising appointment.
---
How to Prepare for Advising Appointments
---
Bring a list of your questions or topics to your advising appointment. Read all emails sent from the SoP and use resources (website, handbooks, guides) to stay informed.  Ask questions if you don't understand an issue or have a specific concern.
Feel free to discuss academic and non-academic matters with your advisor. Advisors want to get to know you as students and people.  Be willing to discuss challenges as well as what's going well, what you like to do for fun, what are you excited about or want to learn more about!  Be open to considering advice from advisors, faculty and other mentors.
Expect referrals from your advisor. Think of your assigned advisor/advising office as your "home base".  If you feel overwhelmed or experience any challenges, please reach out!  Advisors are available to listen, provide guidance and get you connected to the services/resources you need!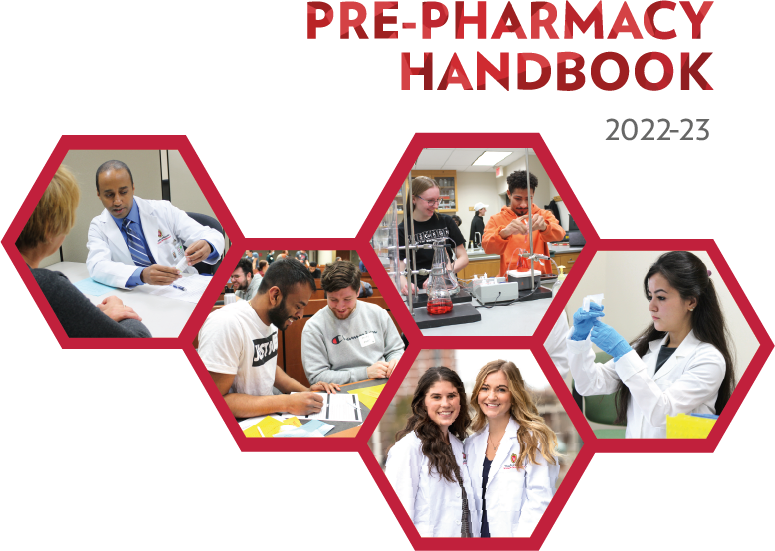 The
Pre-Pharmacy Handbook
is a great resource for students preparing to apply to the PharmD and PharmTox programs.
PharmD Prospective Student Events
Talk with current PharmD students, meet admissions advisors, and learn about all the opportunities our program offers.