Amy Zwaska
Pre-Pharmacy Advisor (UW-Madison students)
608-262-6234
2220L Rennebohm Hall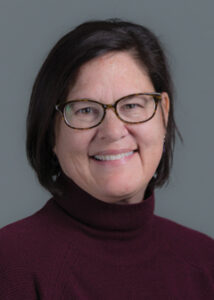 I've been with the School of Pharmacy for 20 years providing academic, admissions, and career advising for UW-Madison undergraduate students interested in exploring the professional Doctor of Pharmacy (PharmD) program. I'm also a course coordinator/instructor for our pharmacy exploration courses designed to help students strategically explore pharmacy career paths, build connections with practicing pharmacists, pharmacy students and faculty. I truly enjoy the opportunities I have to connect with students on a daily basis to answer their questions, provide support and guidance, and help them navigate their academic journeys!
I was born and raised in a suburb of Chicago and decided – rather spur of the moment – to forego my acceptance at a college closer to home for a spot at Madison after I visited and fell in love with the campus many years ago. I've lived in Madison ever since, earning my master's degree in counseling, working as a therapist and then re-careering into my role here on campus. When I'm not working, I enjoy good food, gardening, walks on many of Madison's great trails, and spending time with family, friends and my two active rescue dogs.
Schedule your pre-pharmacy advising appointment using the Starfish app in MyUW anytime.
Log in to your MyUW
Search for STARFISH
Click "Add to Home" to add Starfish to your dashboard
Open the Starfish app
Click the menu icon in the upper-left corner
Click "My Success Network" – Amy Zwaska, Pre-Pharmacy Advisor, should be in your connections