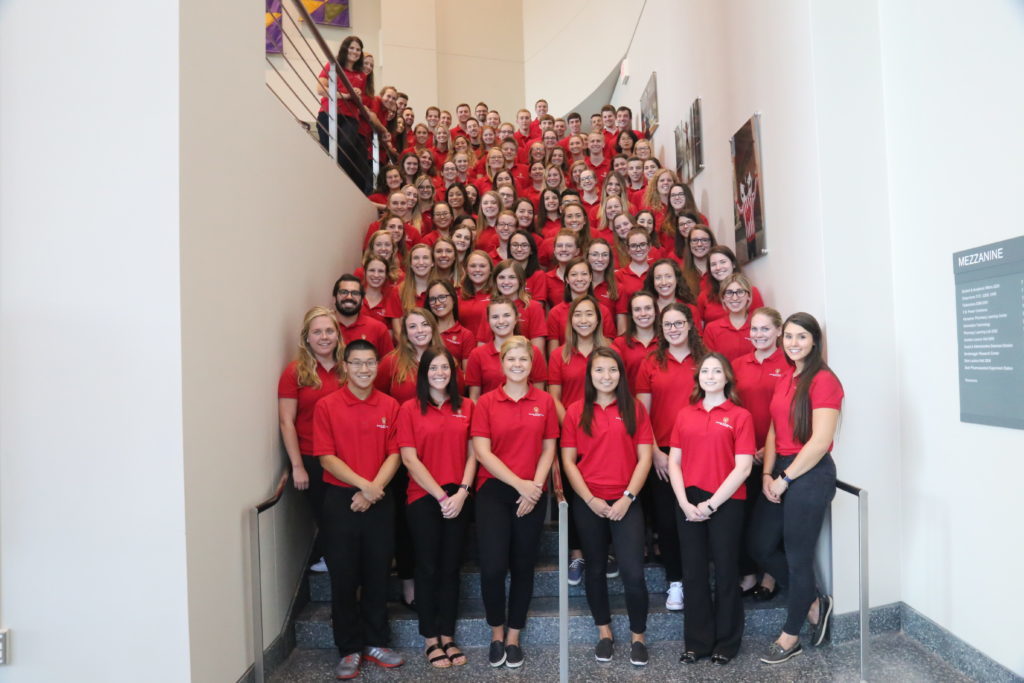 The Student Ambassador Program is a volunteer organization for pharmacy students who wish to serve as positive role models for other students and share their experiences with prospective students. Student Ambassadors act as the face of the School of Pharmacy.
Ambassadors assist with a variety of events including Rolling Admissions Interviews, Pharmacist Career Exploration Days, New Student Orientation, Science Expeditions, Reunion Weekend, Preview Day, Pinning Ceremony, and Hooding Ceremony.  They also offer tours of Rennebohm Hall to prospective students, alumni, and other interested visitors.
The positive presence of the Ambassadors plays an integral role in the School of Pharmacy.