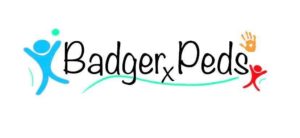 – U p c o m i n g   E v e n t s –
General Meetings: 
Wednesday 11/16 @ 5:00-6:00pm in Room 1105 with guest speaker Rachel Bonin.
Rachel Bonin is a 4th year APPE student who was the president of BadgerxPEDS last year. She is currently completing an APPE at American Family Children's Hospital and has majority of her rotations in the Pediatric Setting. She will be expanding on her experience as a 4th year student interested in Pediatrics and her experience applying and picking residency sites.
– J o u r n a l   C l u b s – 
Thursday 12/1 @ 5:30-6:00pm via Zoom with Hannah Butler and Molly Schmidt. Take a look at the journal below to see what she'll be talking about, and bring your questions!
Levetiracetam Versus Phenobarbital for Neonatal Seizures: A Randomized Controlled Trial
Zoom Link: https://uwmadison.zoom.us/j/96248553162
Meeting ID: 962 4855 3162
**Journal Clubs are CCA Approved!**
– S o c i a l   E v e n t s –
Please consider supporting BadgerXPEDS by eating at Panera Bread on Thursday, 12/1 4-8PM to raise money for our fantastic organization!
Please show the flyer from our Instagram page or mention to the cashier that you're supporting BadgerxPEDS when ordering at the cafe, or enter the code "FUND4U" at checkout on panerabread.com or the Panera App. 20% of sales will benefit our organization. Thank you in advance for supporting us, and we hope to see you there!
– V o l u n t e e r i n g – 
BadgerXPEDS and CPFI are teaming up this holiday season for Operation Christmas Child, and we need your help! 
Operation Christmas Child consists of filling shoeboxes with fun toys, school supplies, and hygiene items to then give to children in need around the world.
Please consider donating the following items during the weeks of 11/7-11/18: 
Toys for Boys and Girls ages 2-14
Hairbrush/toothbrush
Bandaids
Reusable Water bottles
Blankets
Clothing
Craft supplies/art kits
School supplies
Drop-off for the items will be at the front entrance by the elevators. 
Be on the look-out for a future announcement with sign-ups to help prepare these shoeboxes!
Interested in making a monetary donation? Please email Elizabeth (ebrewster@wisc.edu)
– S h a d o w i n g   O p p o r t u n i t i e s – 
 Shadow Program is BACK this fall!
Thank you for your patience as we have been working hard to figure out the details for the shadow program this year! I am happy to announce that Children's Wisconsin in Milwaukee as well as American Family Children's Hospital right here in Madison are now both accepting students for winter break and spring break! 
For now, we are just gauging interest! Please fill out this form if you are interested in setting up a shadowing experience. https://docs.google.com/forms/d/e/1FAIpQLSe6I0iRsOZQRCbL0y81jQModdhC3eb76MBoQQvBWFbPIAsWjw/viewform?usp=sf_link
Join our Facebook page for announcements!  Click here to join