Welcome to the Pharmacy Global Health Interest Group!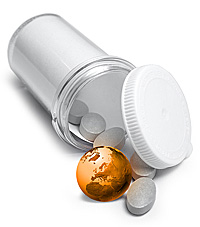 PGHIG
The Pharmacy Global Health Interest Group (PGHIG) is a student group focused on learning more about international health care. We gather monthly to hear from speakers who are from or have visited other countries, and then discuss the country itself as well as its health care system, pharmacy practice, and other points of interest. PGHIG is a great organization to join if you are interested in global health, going on an international rotation, or want to try something new!
Upcoming Events
Meetings
Dinner will be provided! We will also still be collecting annual $5 membership dues at the meetings. We take cash, check, or Venmo.
November 25th Meeting, 5-6pm Room 1116:
Dr. David Kiefer will discuss his Integrative Health practice and indigenous medicine/natural products