Welcome to the Pharmacy Global Health Interest Group!
PGHIG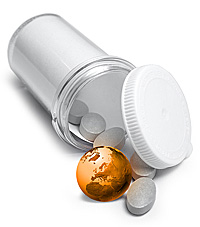 The Pharmacy Global Health Interest Group (PGHIG) is a student group focused on learning more about international health care. We gather monthly to hear from speakers who are from or have visited other countries, and then discuss the country itself as well as its health care system, pharmacy practice, and other points of interest. PGHIG is a great organization to join if you are interested in global health, going on an international rotation, or want to try something new!
Upcoming Events
Meetings
Dinner will be provided! We will also still be collecting annual $5 membership dues at the meetings. We take cash, check, on Venmo.
March Meeting:
Location: Rm 2006
Date: March 13th at 6:30 pm 

Details: We are partnering with MAPP to host an interdisciplinary panel focused on providing culturally-competent care w/ diverse pt populations.  Awesome food will be provided for those who RSVP!!!  More details about speakers coming soon! 

***You do not have to be a member of PGHIG or MAPP to attend, so invite friends!
APPE Showcase
(new this year!)
Location: Rm 2006
Date: Thursday, April 18th from 5:15-7:15 pm
What: Curious about International APPEs?  Hear from current DPH-4s about their experiences in Thailand, South Africa, Belize, Spain, England, and Oman!  Each rotation will be highlighted through a brief presentation with breakout sessions to follow where you can ask questions and learn more.  Food will be provided and an RSVP form will be available as the event gets closer.